Most Powerful Plants 
The use of medicinal plants from ancient times onward. Still today majority of people are rely on such traditional remedies. Many of elements used for the production of modern medicines are also derived from the herbs in the surroundings. Here the list of 15 powerful medicinal plants in the world.
15
 Ginger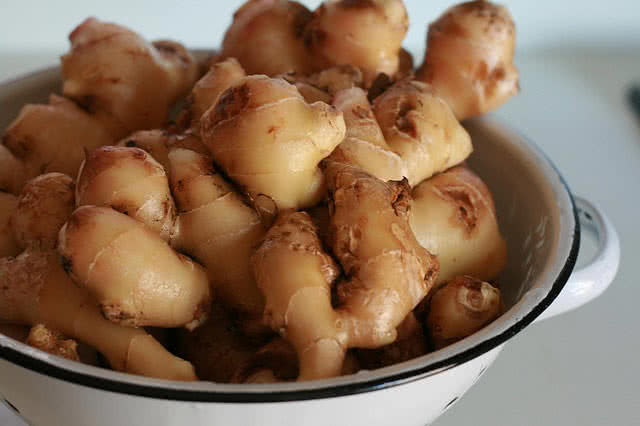 In many Asian countries especially in India used ginger as a part of daily diet. The medicinal power of ginger can cure many diseases. The ginger root has many remedial actions including antibacterial, antiviral and antioxidant.
Health Benefits Of Garlic
Ginger juice will balance the digestive process.
Will improves the nutrients absorption power of body.
The anti inflammatory properties of ginger can cure joint pain.
Ginger keep away nausea in post surgery.
Fight against cancer, diabetics and asthma
Will completely clear and charge up the micro circulatory channels of the body.
14
 Lavender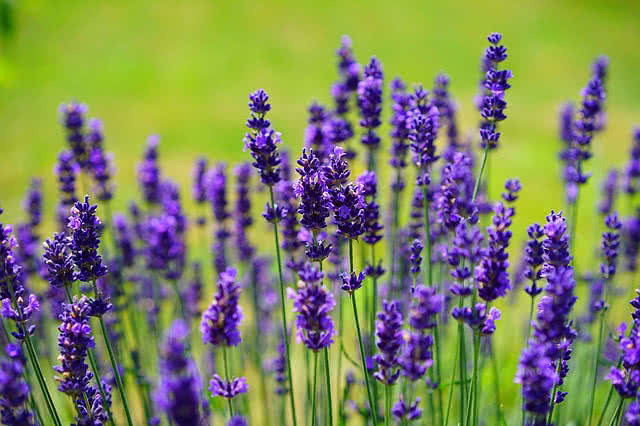 You definitely know about how good is lavender to glow your skin. This purple beauty inside your garden also has many medicinal properties. The oil extracted from lavender flower has antibacterial and antiviral properties. It is also beneficial in many medical conditions like anxiety, stress and insomnia.
Health Benefits Of Lavender
Lavender oil can keep away dandruff and can cool down your scalp.
The anti-inflammatory property help to get relief from dryness, itching and swelling of skin.
It is one of the best anti depressant ever.
Better solution for sun burn and  headache.
Provide best prevention for airborne viruses.

13
 Garlic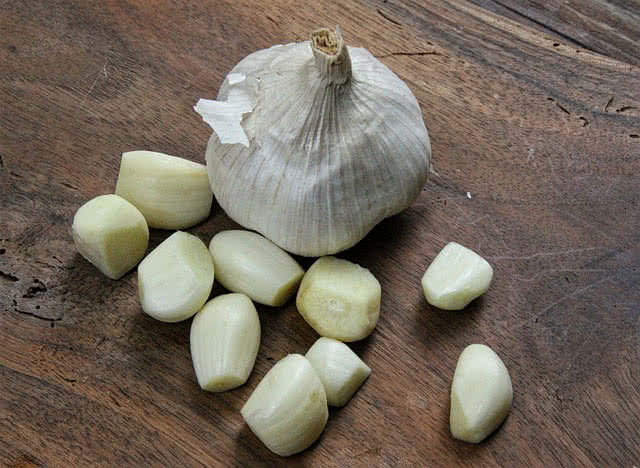 Garlic is a member of the onion family, used in many countries in various dishes. It is also a popular herb. It can heal a wide range of diseases. It is low in calories and rich in nutrients. It contains Vitamin C, Vitamin B6, Manganese and Fiber. The sulphur rich strong pungent smell of garlic also can put away insects and even snakes.
Health Benefits Of Garlic
Provide better protection against cancer infections.
Improves immunity power and defense chances of sickness.
It balances the digestive system and improves nutrient absorption power of the body.
Reduces blood pressure, keep away cardiovascular problems.
Prevention against allergies and improves iron metabolism.
Quick relief from toothache and detoxify your body.
12
Spinach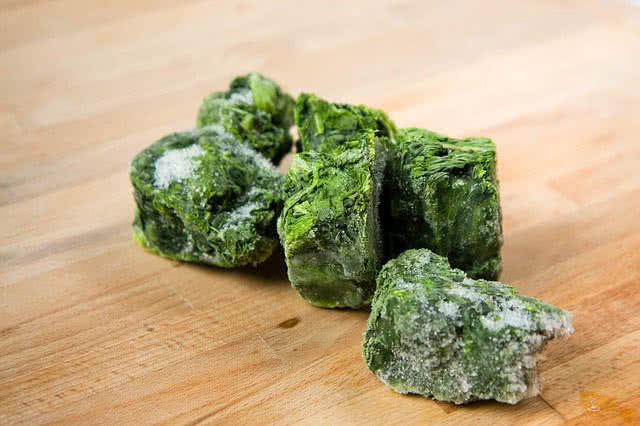 Spinach is the edible flowering plant native to central Asia. This crispy leafy vegetable also has powerful healing ability. It is a great source of vitamins and minerals. It contains Vitamin K, Vitamin A, Manganese, Folate, Magnesium, Iron, Vitamin C, Vitamin B1, Zinc, Phosphorous, Vitamin B3 and Selenium.
Health Benefits Of Spinach
The presence of riboflavin, beta carotene and luteine in spinach improves cardiovascular system and nervous system.
It protects your eyesight, strengthen your bones and fight against cancer.
The antioxidant properties help to reduce the chances of DNA damages.
Effective solution for diabetics and cancer.
Reduce blood pressure and prevent the chances of insomnia, tumors, neuritis and obesity.
Will balance cholesterol level in the body.
The high concentration of Vitamin K in spinach protects your nerve system.
11
 Catnip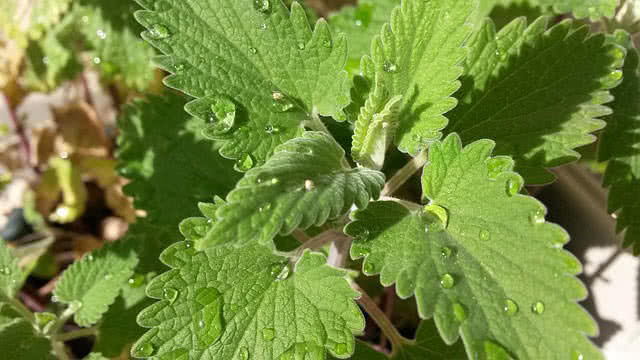 Catnip or catmint native to Europe and central Asia, now largely cultivates in all parts of the world. The plant has many healing properties. The catnip teas are now widely popular in the world because of its health benefits.
Health Benefits Of Catnip
Acts as powerful detoxifier, help to sweat out toxic elements from your body.
Better natural medicine for headache and migraine.
Relaxing property by calming down the nervous system.
Quick relief from toothache.
Will balance digestive system.
10
 Thyme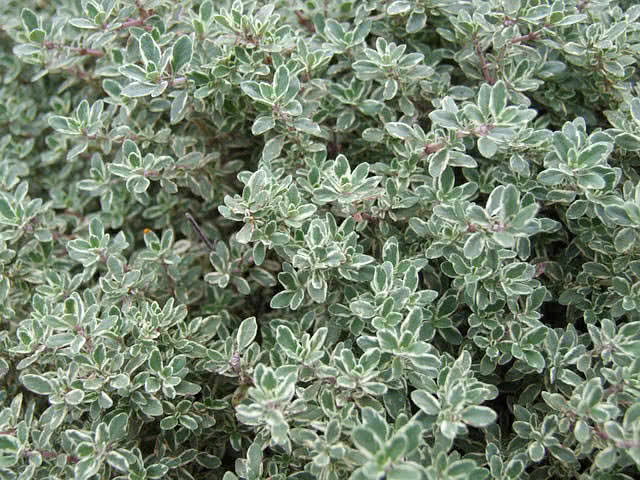 Thyme is widely used as an aromatic plant. Its flowers, leaves and oil also has many health benefits.  In Ancient Egypt the thyme was used for embalming and to heal many medical conditions. The thyme plant has anti-fungal, anti-viral, anti-septic and anti-parasitic properties.
Health Benefits Of Thyme
Provide better prevention against  foodborne bacterial infections.
Will balance blood pressure level.
Keep away the chances of colon cancer.
Solution for skin problems such as dryness, redness and swelling.
Quick relief from cold and cough.
Act as relaxing herb by calming down the nervous system.
9
 Tea Tree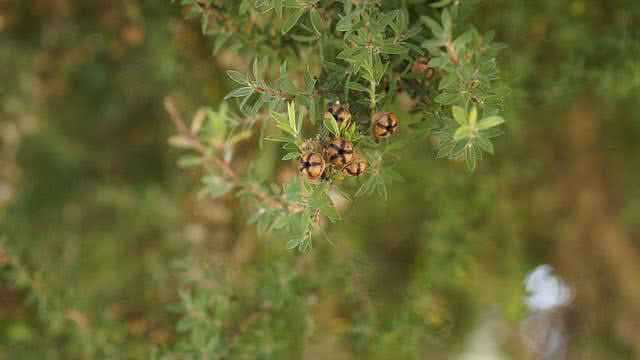 The tea tree oil is a popular herbal remedy. This herbal oil is derived from the leaves of tea tree native to coastal areas of Australia. The tea tree plants are highly priced in Australia. The tea tree oil has antibacterial, anti-fungal and antiviral properties. This herbal oil is nowadays used in soaps, lotions and shampoos.
Health Benefits Of Tea Tree
Tea tree oil is used for infection of nail, skin, mouth and nose.
Will make persistent body odor.
Prevention against head lice.
Quick relief from cuts and burns.
Faster dandruff cleaner and makes scalps remains cool.
Cure head ache, cold and toothache.
8
 Lady Ferns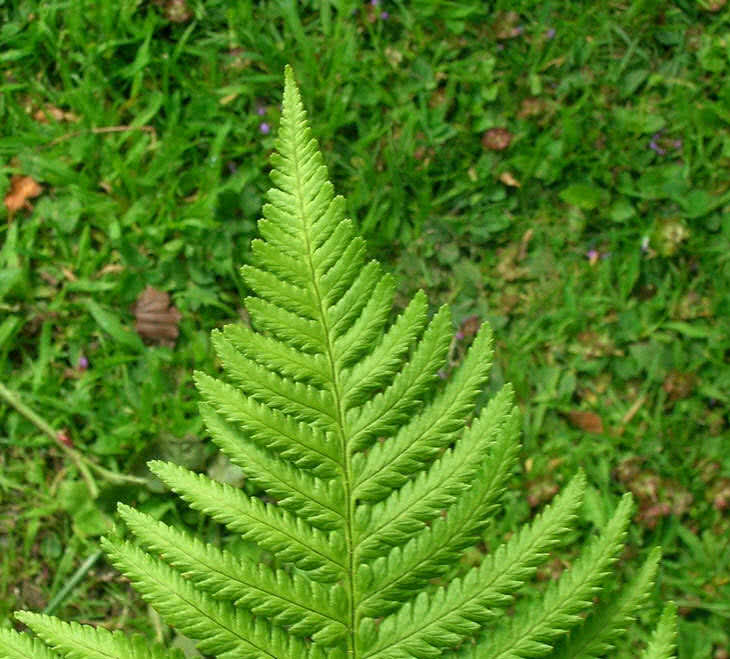 Lady ferns is a long light greenly plant native to northern hemisphere. It is commonly used for decorations, also be used to make recipes. Lady Ferns can also power to heal a number of diseases. The roots and stems of lady ferns are used for medicinal purposes.
Health Benefits Of Lady Ferns
Recommended herb for the lack of appetite, fever and cough.
Faster relief from cuts and sunburn.
Prevention against harmful worms.
Will balance the digestive system.
Fight against Asthma, pneumonia and bronchitis.
7
 Sage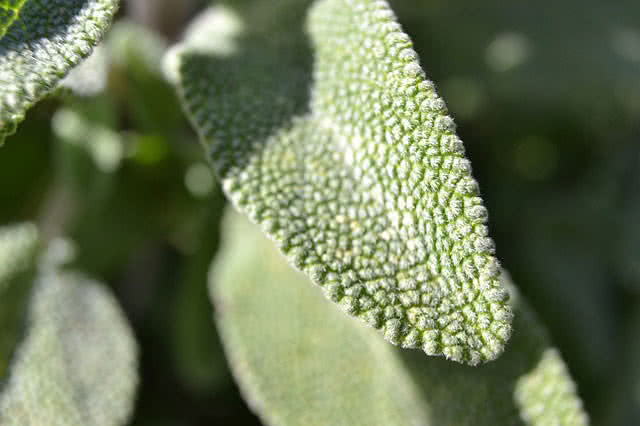 Sages are herbs with beautiful flowers and soft leafs. This plant grows in home gardens. The stem, flower and leaves of sage can cure a number of diseases in an effective way. The sage plant is very rich in nutrients and antioxidants.
Health Benefits Of Sage
Sage can improve your memory power.
Can reduce depression in short time.
Can heal wounds in no time.
Sage has the power to balance stomach problems.
Relief from toothache and keep away bad breath.
Prevents the chances of infection to lungs, nose and throat.
One of best antiseptic herbs.
6
 Peppermint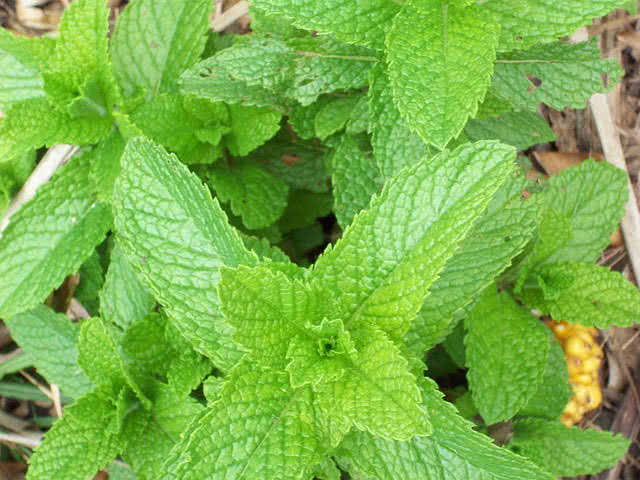 Peppermint is a hybrid plant mainly cultivated in European areas. Peppermint oil is widely used as food flavor. This plant also has a calming effect and offers many other health benefits. The plant also has anti-bacterial and anti-fungal properties. 
Health Benefits Of Peppermint
Improves digestive system and nutrient absorption power of the body.
The concentration of methanol in peppermint can prevent prostate cancer.
Peppermint oil will enhance memory power and alertness.
Can effectively prevent sinus infections.
Quick relief from body pain.
5
 Marigold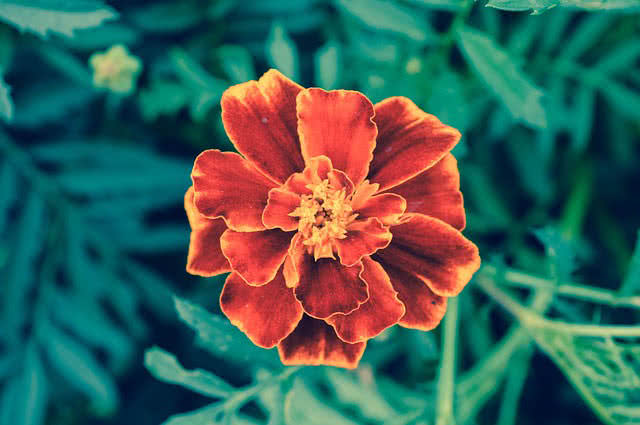 Marigold is a flowering plant that grows in wide range of soils. Marigolds are used in many summer dishes to add colors. This plant can also cure many skin problems and can effectively reduce body scars. The flower heads are the useful parts of marigold plants.
Health Benefits Of Marigold
Instant relief from fever.
Can cure swollen body parts within short time.
Solution for all wounds and burns.
Best herb choice for headache and toothache.
Anti inflammatory properties of marigold help to cure allergies.
Optimize the growth of new blood vessels and new skin issues.
Prevention against the chances of tumors.
4
 Cayenne Pepper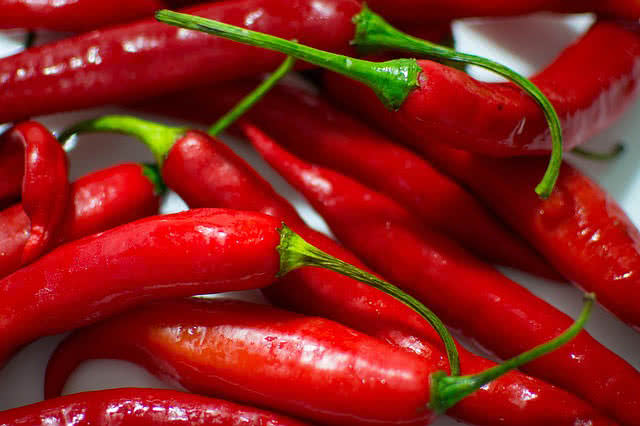 Cayenne pepper is also known as red pepper commonly used as flavor for many dishes. Cayenne pepper  is cultivated from various part of the world. It is also used as a herb from old time onward. Cayenne pepper helps to stimulate the blood circulation, nutrient absorption power of the body and restoration of digestive secretions.
Health Benefits Of Cayenne Pepper
Will improves digestive power of the body.
Prevent fungus and keep away flu affection.
Prevent blood clots and stimulate production of saliva.
Will improve your heart health.
Quick relief from joint pain and migraine.
Reduce the chance for cancer affection.
3
 Echinacea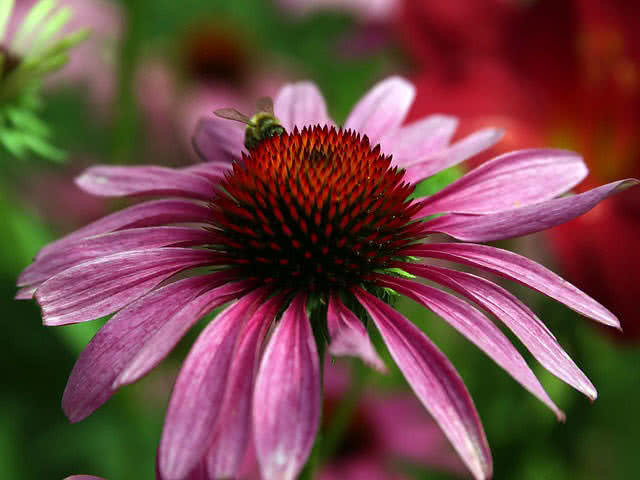 Echinacea is a flowering plant commonly known as cone flower native to central America. It is also a popular herb in the world. The leaves, flowers, stems and roots of echinacea can be used for medical purposes. This herb works as active chemicals in your body and fight against fungus, reduce flu and inflammation.
Health Benefits Of Echinacea
Best anti inflammatory herb for stiffness of joints.
Improves immunity power of the body.
Roots of Echinacea widely exported for medical purposes.
Stimulate the growth of blood cells.
Prevention against chances for cold, bronchitis and sore throats.
2
 Dandelion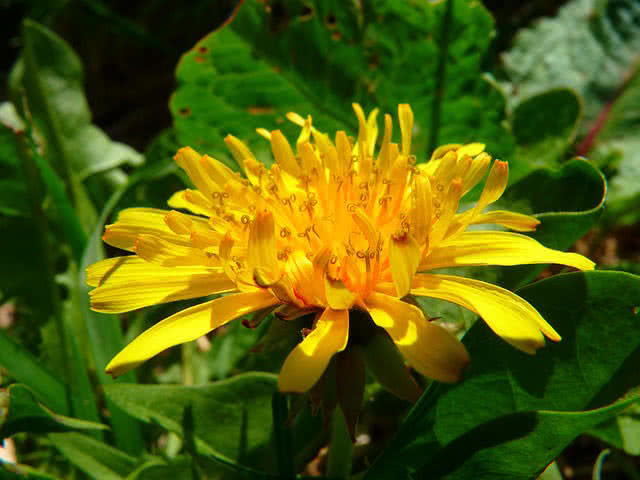 Dandelion is edible flowering plants widely grows in South America. The flowers, stem and leaves of dandelion plants also used in making of a number of medicines. This plant is a rich source of vitamins and nutrients. Dandelion is also used to make wine and coffee substitutes.  
Health Benefits Of Dandelion
It is used to cure liver problems.
Act as a cleaning tonic for blood vessels.
Balance blood sugar level and cholesterol level.
Prevention against gallstones.
Quick relief to ankle swelling.
Improves the function of pancreas.
1
 Chamomile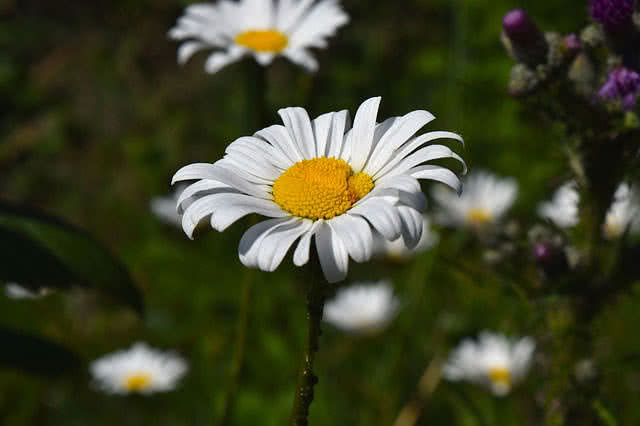 The chamomile flowering plant has a long tradition of using as an important herb. Its beautiful flowers contain a number of volatile oils including bisabolol, matricin, bisabolol A and Bisabolol B. It can heal many diseases with no side effects.
Health Benefits Of Chamomile
Prevent diabetics and muscle spasms.
Full care for skin.
Will reduce morning sickness during pregnancy.
Reduce inflammation and teething problems.
Prevention against bacterial affections.
Balance digestive system and prevent the chances of stomach pain.
Reduces chances of cancer.
Help to grow thick black hair.
Best herb choice for muscle relaxation.
Maintain sugar balance in the blood and reduce heartburn.
Eliminate dandruff and cool down the scalp.
From marijuana to catnip, there are hundreds of remarkably common herbs, flowers, berries and plants that serve all kinds of important medicinal and health purposes that might surprise you: anti-inflammatory, anti-fungal, insect repellent, antiseptic, expectorant, antibacterial, detoxification, fever reduction, antihistamine and pain relief. Here are eighteen potent medical plants you're likely to find in the wild – or even someone's backyard – that can help with minor injuries, scrapes, bites and pains.*
Marijuana
Seriously. Though marijuana is still illegal in the United States, it is legal in Colombia for medicinal purposes, and if a case of poison ivy in the woods isn't a medicinal purpose, what is? Marijuana was *mostly* legal until 1970 when it became classified as a hard drug in the U.S. No one thought of it as a dangerous or illicit drug until the 20th century; in fact, hemp was George Washington's primary crop and Thomas Jefferson's secondary crop. The Declaration of Independence is written on it; the Gutenberg Bible was printed on hemp, too. There's actually an environmental dimension to legalizing marijuana – hemp is a remarkable and renewable plant, offering all kinds of foodstuff and product uses that surpass cotton and plastic. But health benefits are well documented, from depression and anxiety relief to reduced blood pressure, pain alleviation and glaucoma treatment. It is not addictive, does not kill brain cells and is not a "gateway" drug – in fact, when pot is more available, studies show that the use of hard drugs like heroin and cocaine actually decreases. The bottom line for hikers: when your leg is broken from a misjudged boulder hopping attempt (pain) and a bear has eaten your friend (depression) and you're lost because you forgot the compass (dumbass), consult the cannabis.
Lady Ferns
If you grew up in the Pacific Northwest you likely know what ferns are good for: treating stinging nettles. One of the world's oldest plants, there are many varieties of ferns, but if you're lucky enough to spy the soft, delicate lady fern, grab some and roll it up between your palms into a rough mash. The juices released will quickly ease stinging nettle burns and can also ease minor cuts, stings and burns (fresh salt water also works in a pinch for bee stings). Bracken fern are similar to lady fern and will work, as well. The rougher, glossier, stiff sword fern and deer fern won't be as effective, though. (Learn about types of ferns.) Lady ferns actually grow all over North America but are common in areas with high rainfall.
California Poppy
Images via Netstate and Mountain Meadow Seeds
The brilliant blooms of the poppy make this opioid plant an iconic one. The plant is an effective nervine (anxiety reliever) and is safe for use on agitated children. Can be made into a a tea for quick relief of nervousness and tension. A stronger decoction will offer pain relief. (A decoction is made by "stewing" all safe plant parts, including stems and roots if possible, in water for several hours and, ideally, soaking overnight.)
Blood Flower
The blood flower (also Mexican butterfly weed) is a type of tropical milkweed with toxic milky sap that is emetic (it makes you hurl). It's also historically favored as a heart stimulant and worm expellent. Pretty useful for a number of potential hiking disasters, if you think about it. (Of course, if you'd quit eating those poisonous berries you probably wouldn't need to worry about finding a natural expectorant.)
Tansy
If you've decided to backpack through Europe instead of the mountains of Mexico (but why?), you'll want to know about a few helpful medicinal plants. Tansy is an old-world aster and remedy, used for flavoring beer and stews as well as repelling insects. Rubbing the leaves on the skin provides an effective bug repellent, but tansy can also be used to treat worms. It is said to be poisonous when extracted, but a few leaves are not harmful if ingested.
Korean Mint (hyssop)
Who doesn't want to be minty fresh? Most of the various types of "mint" or mentha – spearmint, Korean mint, applemint, regular old mint – offer reported health benefits and medicinal properties. (Avoid pennyroyal, as it's poisonous.) Mint is famous for soothing headaches, fighting nausea, calming the stomach and reducing nervousness and fatigue. Korean mint, also called Indian mint and hyssop, is a fairly effective antiviral, making it useful for fighting colds and the flu. Whatever continent you're on, some type of mint is usually to be found. Eat whole, garnish food or make tea to get the all purpose health benefits.
Alfalfa
Alfalfa is fodder for livestock for a reason: it's incredibly rich in minerals and health-promoting nutrients and compounds. With roots that grow 20 to 30 feet deep, alfalfa is considered the "father of all plants". (It also contains a high amount of protein for a green.) Alfalfa originally grew in the Mediterranean and Middle East but has now spread to most of Europe and the Americans. It can treat morning sickness, nausea, kidney stones, kidney pain and urinary discomfort. It is a powerful diuretic and has a bit of stimulant power, helping to energize after a bout with illness. It's a liver and bowel cleanser and long-term can help reduce cholesterol. You can purchase seeds and sprouts, but it's fine to eat the leaves straight from the earth.
Catnip
The cannabis of the cat kingdom. Famous for making cats deliriously crazy, catnip has health properties that are great for humans, too. Catnip can relieve cold symptoms (helpful if you're on a camping trip and don't have access to Nyquil). It's useful in breaking a fever as it promotes sweating. Catnip also helps stop excessive bleeding and swelling when applied rather than ingested. This mint plant (yep, another one) is also reportedly helpful in treating gas, stomach aches, and migraines. Catnip can stimulate uterine contractions, so it should not be consumed by pregnant women. It grows in the Northern Hemisphere.
Sage
Sage is an incredibly useful herb, widely considered to be perhaps the most valuable herb. It is anti-flammatory, anti-oxidant, and antifungal. In fact, according to the noted resourceWorld's Healthiest Foods, "Its reputation as a panacea is even represented in its scientific name, Salvia officinalis, derived from the Latin word, salvere, which means 'to be saved'." It was used as a preservative for meat before the advent of refrigeration (eminently useful: you never know when you'll be forced to hunt in the wild). Sage aids digestion, relieves cramps, reduces diarrhea, dries up phlegm, fights colds, reduces inflammation and swelling, acts as a salve for cuts and burns, and kills bacteria. Sage apparently even brings color back to gray hair. A definite concern when lost in the woods.
Blackberries
Did you know blackberries have useful healing properties? Of course they're loaded in antioxidants and vitamins, but the leaves and roots have value, too. Native Americans have long used the stems and leaves for healing, while enjoying the young shoots peeled as a vegetable of sorts and the berries, either raw or in jams. The leaves and root can be used as an effective treatment against dysentery and diarrhea as well as serving usefulness as an anti-inflammatory and astringent. Ideal for treating cuts and inflammation in the mouth.
Wild Quinine
According to Alternative Nature Online, wild quinine is a potent herb that "is used as an antiperiodic, emmenagogue, kidney, lithontripic, poultice. It has traditionally been used in alternative medicine to treat debility, fatigue, respiratory infection, gastrointestinal infection, and venereal disease." Whatever the ailment, quinine is famously helpful in treating it. Only the root and flowers are edible; avoid the plant.
Navajo Tea
Also called greenthread, Plains Tea or Coyote Plant, this plant has been used for centuries by Native Americans to quickly relieve that most brutal and irritating of infections: the UTI (urinary tract infection). Best when made into a tea or decoction.
Red Clover
Native to Europe, Northern Africa and Western Asia, red clover is now ubiquitous worldwide. The plant's reddish pink blossoms can be used for coughs and colds, but they are an excellent detoxifier and blood cleanser as well.
Sweet Marjoram
Marjoram and oregano are often used interchangeably, but the aromatic sweet marjoram is slightly different. The Greeks called it the "Joy of the Mountain" and it was revered throughout the Mediterranean for its fragrance, flavor and medicinal value. The famous French herbs de provence and Middle Eastern za'atar both use sweet marjoram. Marjoram has many uses (it's a famous digestive aid) but it is effective as an antifungal, antibacterial and disinfectant treatment in a pinch.
Burdock Herb
Burdock, or cocklebur, is a prickly, thistle-like plant that grows commonly in many parts of the world. It can get fairly big and its leaves resemble the elephant ear plant. Though the burs often get caught in pets' and livestock's fur, don't think of it only as an annoying plant. It is a highly effective treatment against poison ivy and poison oak (claims that it cures cancer are slightly *less* substantiated).
Feverfew
Feverfew is a plant that has well-known and documented health properties and medicinal benefits. This anti-inflammatory can treat rheumatism, arthritis and, most famously, migraine headaches and tension headaches. It's also good for alleviating tension and general anxiety (it is a natural serotonin inhibitor). It also helps to reduce swelling and bruising. Though feverfew is most effective when taken daily, it can be a helpful pain reliever when no Advil is on hand.
Sweet Violet
Native to Europe and Asia, sweet violet is cultivated around the world and is a pleasant, delicate purple color. When brewed into a syrup the plant is effective as a treatment for colds, flu and coughs or sore throat. However, when made as a tea, it is wonderfully effective for relieving headaches and muscle and body pain.
Winter Savory
Winter savory is your savior against insect bites and stings. One of the most effective natural plant treatments for bug bites is originally from Europe and the Mediterranean but often shows up elsewhere thanks to global trade. In addition to being an antiseptic, it is delicious – used for flavoring meats and stews – and all parts are edible.
With so many amazing medicinal plants on the planet, be sure to look for future posts covering more.