60 Peer-Reviewed Studies on Medical Marijuana
Medical Studies Involving Cannabis and Cannabis Extracts (1990 - 2014)
Our list includes only peer-reviewed studies from 1990 to present that have been done using the marijuana plant or extracts derived from the plant, such as Sativex and Epidiolex. Studies involving synthetic reproductions of isolated compounds from the marijuana plant – e.g. products such as Marinol, Nabilone, Cannabinor, and others – were not included. Double-blind studies (in which neither the subjects nor the researchers know which patients are receiving the placebo or actual treatment) have been noted as such.

The studies are categorized as Pro, Con, or Not Clearly Pro or Con in relation to the specific purpose being investigated in the study. For example, a study showing a benefit of using marijuana to treat Multiple Sclerosis would be categorized as Pro. If the results were mixed, the study would be listed as Not Clearly Pro or Con. A study concluding that marijuana is not useful for treating the specific condition would be labeled Con.

We tried to find all the peer-reviewed studies related to testing the utility of marijuana in treating various health conditions since 1990, however we likely missed some. Despite our good faith efforts, please recognize that this list is neither exhaustive nor comprehensive.
Read more: 60 Peer-Reviewed Studies on Medical Marijuana
(Natural News) After decades of attempts to find a cure for cancer and billions of dollars spent on cancer research, we are still fighting the war on this disease. While heart disease remains the number one killer of Americans, cancer is rapidly catching up. With so much money and time having gone into cancer research, one may ask why finding a solution is taking so long. To tell you the truth, scientists may have found several natural cancer cures decades ago – one of them being cannabis oil.
Since as early as 1974, researchers have known that THC, the active chemical in cannabis, shrinks or destroys tumors in rodents. Researchers at the Medical College of Virginia found that THC slowed the growth of three kinds of cancer in mice: lung and breast cancer, as well as virus-induced leukemia. Without any mention in the mainstream media, the Drug Enforcement Administration (DEA) quickly shut down the study and destroyed its results.
Cannabinoids in marijuana proven to inhibit tumor growth and kill cancer cells
Years later, researchers in Madrid confirmed these early results after successfully destroying incurable brain tumors in rats by injecting them with cannabinoids. They found that THC inhibits the growth of blood vessels that supply glucose to tumors, thereby halting tumor growth and prompting cancer cells to die-off.
To test for harmful biochemical or neurological effects, the Spanish researchers, led by Dr. Manuel Guzman of Complutense University, also administered large doses of THC to healthy rats. They found no adverse health effects. Again, no major U.S. newspapers ran this groundbreaking news.
There are still a lot of uncertainties about whether vaporizing or ingesting cannabis oil in combination with lifestyle and diet changes can be used as an alternative cancer treatment. But with many testimonials from those who have been helped, and several attempts to get cannabis oil allowed through the court system, the world might reach a conclusion soon.
Two large hospitals in Israel – Sheba and Abarbanel – are involved in successful human clinical trials and treatments with cannabis for several maladies, according to Organic and Healthy.
As with many other promising natural treatments for cancer, research moves slowly, as the pharmaceutical cancer industry, backed up by governments, isn't too keen on shutting down its multi-billion dollar chemotherapy business. They will do anything in their power to withhold the public from other, less damaging and cheaper cures. (RELATED: Learn more about cancer solutions at CancerSolutions.news)
Could cannabis oil be a safer cancer treatment for children too?
While it is not recommended to feed your baby cannabis oil, a few years ago, cannabinoid oil reduced the massive, centrally located and inoperable brain tumor of an 8-month-old within two months. The child's father kept pushing Dr. William Courtney, who was quite skeptical about cannabis treatments, for non-traditional treatments based on marijuana. The baby was given cannabis oil via his pacifier, and was completely cured within eight months, as reported by Organic and Healthy.
After seeing the astonishing results with his own eyes, Dr. Courtney pointed out that the success of the cannabis approach means that children and adults no longer need to undergo the cruelties of surgery and long-term side effects that come from very high doses of chemotherapy or radiation.
Most Powerful Plants 
The use of medicinal plants from ancient times onward. Still today majority of people are rely on such traditional remedies. Many of elements used for the production of modern medicines are also derived from the herbs in the surroundings. Here the list of 15 powerful medicinal plants in the world.
15
 Ginger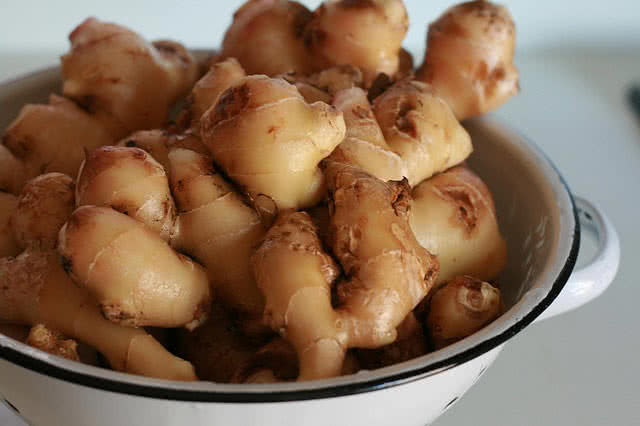 In many Asian countries especially in India used ginger as a part of daily diet. The medicinal power of ginger can cure many diseases. The ginger root has many remedial actions including antibacterial, antiviral and antioxidant.
Health Benefits Of Garlic
Ginger juice will balance the digestive process.
Will improves the nutrients absorption power of body.
The anti inflammatory properties of ginger can cure joint pain.
Ginger keep away nausea in post surgery.
Fight against cancer, diabetics and asthma
Will completely clear and charge up the micro circulatory channels of the body.
14
 Lavender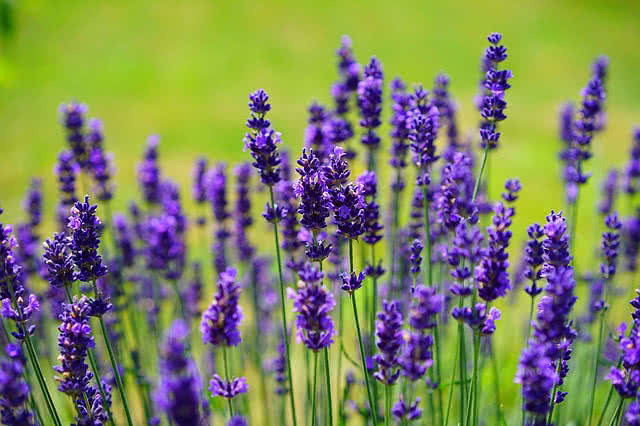 You definitely know about how good is lavender to glow your skin. This purple beauty inside your garden also has many medicinal properties. The oil extracted from lavender flower has antibacterial and antiviral properties. It is also beneficial in many medical conditions like anxiety, stress and insomnia.
Health Benefits Of Lavender
Lavender oil can keep away dandruff and can cool down your scalp.
The anti-inflammatory property help to get relief from dryness, itching and swelling of skin.
It is one of the best anti depressant ever.
Better solution for sun burn and  headache.
Provide best prevention for airborne viruses.
Read more: Plants With Medical Uses
About us
valley medical group, valley medical group, valley medical group, valley medical group, valley medical group, valley medical group, valley medical group, valley medical group,Medical Marijuana Colombia,Medical Marijuana Colombia,Medical Marijuana Colombia

Valley Medical is a licensed Pharmaceutical Manufacturer and Medical Research and development company. We currently hold licenses in the manufacturing industry of controlled substances thru the schedule II category. Substances categorized under the Schedule I catagory are authorized for research by Valley Medical on a case by case basis in our laboratories in Colombia.

Valley Medical is not bound by the United States Sanction on scientific studies on the medical applications of Cannabis. The Colombian government supports studies on new medical advancements in the use of various plants as medicines.

Valley Medical Group is a Private Corporation formed under Colombian law as a Simplified shares corporation (SAS)  founded in 2016 in order to provide reliable access to high quality medical marijuana products that they can trust. 

Read more...
Sign up for our free Newsletter